Dookie Day 2018
Fair/Expo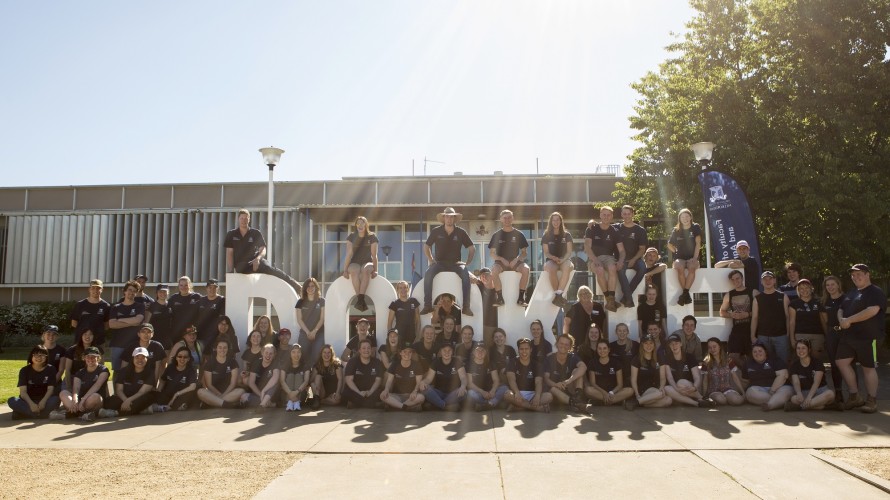 Dookie campus
940 Dookie-Nalinga Road
Dooke
Map
On Sunday 9 September the University of Melbourne's agricultural campus will open its gates to the public for Dookie Day 2018.
The Dookie agricultural campus enables University of Melbourne researchers and students to engage directly with the agricultural industry, test innovations and develop solutions in plant and animal health, farming, food and agribusiness.
If you are interested in veterinary and agricultural education, research or technology, Dookie Day provides a unique opportunity to discover Victoria's 2,440-hectare 'living laboratory' at Dookie campus, where our students benefit from an immersive study experience and our researchers test innovations in animal, plant and soil science and bring promising discoveries to scale on a working farm.
There's something for everyone at Dookie Day, including:
A keynote presentation on sustainable agriculture by Dookie Professor in Residence Timothy Reeves, former Rutherglen Research Institute scientist and director of the International Maize and Wheat Improvement Centre
Displays showcasing what our students have learned while studying at Dookie
Opportunities to learn about our courses in veterinary, agricultural and food science
Interactive research displays showcasing the work of our researchers like advanced drone-based sensors, virtual reality education and lab-grown meat
A farmers market with local produce, family-friendly activities and entertainment for all ages
Tours of our robotic dairy, farm, teaching spaces and accommodation
An exhibition celebrating Dookie's 130-year impact on Australian agriculture
Industry seminars by leading agricultural and veterinary science researchers.
Join us for a day of agricultural discovery at Dookie.